Back in August I took my app Getting To Know You in a new virtual reality implementation (using Google Cardboard) to the ISEA 2015 conference in Vancouver.  It was a really nice trip although it came in the middle of a bunch of other stuff I was doing, like preparing to come to Shanghai, seeing my family and finishing up other work.  It was the first conference of that kind that I have been to and I was concerned that I would be too anti-social and weirded out to get much out of it, but I ended up having some great conversations with people and getting really good feedback on my app.
I was so busy talking with people and showing them the work that I didn't actually document the experience however...
The experience is tricky to document anyway.  When someone is using the Google Cardboard you can't see what they're looking at, just that they're moving around and reacting to the content.  So it's cool to watch but probably makes little sense out of context.  Here's my page in the art catalog with Heesun as the model: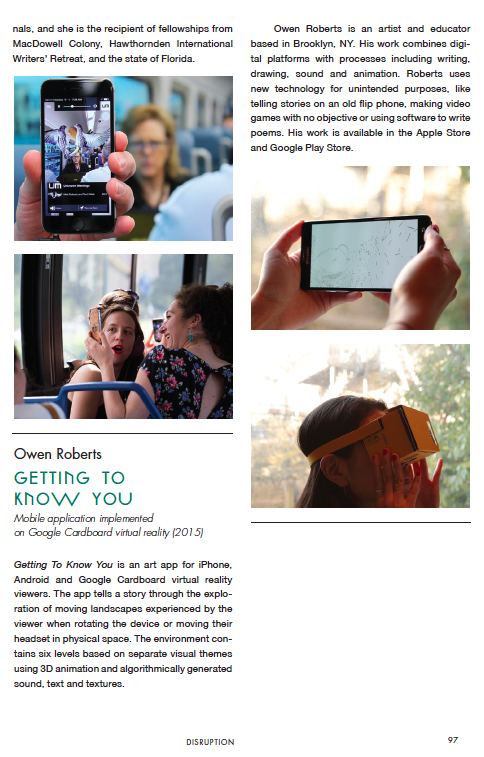 At the conference I also went to a bunch of amazing talk and presentations (and some really obscure ones that I got less out of), mostly about video games and interactive art.  I kind of got a sense of what is possible at these things.